Tax Penalties and Settlements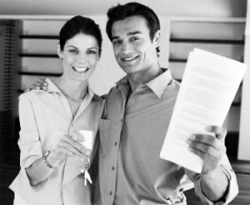 When it comes to state and IRS taxes, not paying what you owe or not filing your tax return on time can result in steep tax fines and penalties. It can feel like one of those can't-win situations, where you can't afford to pay your taxes, but not paying means tax penalties can balloon your debt completely beyond your ability to ever pay. Luckily, there are tax settlements that can help transform this can't-win tax problem into a more manageable situation. At Taxation Solutions, Inc., our skilled tax professionals can guide you through the process to secure the best possible tax settlement for your circumstances. We're licensed and insured tax penalty specialists with 40+ years' experience aiding taxpayers just like you. We care deeply about customer service, and we always work to help you find an IRS settlement that brings you back into tax compliance and improves your financial situation. In the greater Louisville area, you're in the right place for IRS tax relief. Contact us today via phone or e-mail!
Tax Fines and Penalties
There's a tax penalty for underpayment, a penalty for filing taxes late, and many other IRS penalties related to tax return errors and omissions. Depending on the circumstances, the tax authorities can hit you with a variety of tax fines and penalties. However, in some cases, our team may be able to help you reduce or even eliminate those IRS tax penalties. For example, if you can prove you incurred the tax penalty due to circumstances beyond your control, you may be eligible to have it lifted from your account. At Taxation Solutions, Inc., we are skilled at negotiating in IRS penalty situations, and we'll work hard to help you.
Tax Settlements and Solutions

As well as assisting you with IRS penalty abatement, our experts may also be able to negotiate a tax settlement on your behalf. Designed to reduce your total debt balance, tax settlements offer a way to resolve your tax problem without completely draining your finances. Your eligibility for taxes settlement can depend on many factors, including the reason you didn't file or pay on time, your current payment status, and your financial situation. With so many different elements in play and a number of different IRS settlement programs available, you'll need an experienced professional by your side to help you get the best possible tax debt reduction option for your needs.
The Taxation Solutions, Inc. team has more than four decades of experience helping taxpayers secure tax settlements, including:
Offers in compromise
Innocent spouse relief
Lifting tax liens and levies
Wage garnishment cessation
Installment agreements
And other tax debt relief
We'll assess your situation completely, including any IRS penalties, and determine a plan of action to bring you the IRS tax relief you deserve. Once we've developed a plan customized around your particular case, Taxation Solutions, Inc. will work tirelessly to secure that tax settlement or IRS tax payment plan for you. And don't forget: we offer emergency services, so if you need taxes settlement ASAP, we're the company to trust in Louisville and beyond.
The tax authorities don't hand out tax debt reduction or other IRS penalty abatement easily, but with Taxation Solutions, Inc. on your side, you'll have the best chance of getting the IRS settlement you need. Contact us today to get started!
Tax Fees and Resolutions
Tax Penalties
IRS Settlement
Tax Penalty Help
Tax Settlement