Tax Attorneys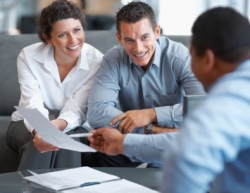 When it comes to resolving your tax problems, your best chance comes from hiring the right professionals to guide you through the tax resolution process. In Louisville and the surrounding area, you can put your trust in Taxation Solutions, Inc. We're a licensed and insured firm, and we're staffed with enrolled agents and tax lawyers who are committed to getting you results when dealing with the IRS. From relatively minor tax issues to federal tax court summons and beyond, our IRS attorneys and other tax professionals have what it takes to guide you through to the best possible outcome. When you need a tax attorney or other tax help specialist, Taxation Solutions, Inc. is looking forward to tackling your tax problems head-on.
At Taxation Solutions, Inc., our team includes IRS attorneys, enrolled agents, and other qualified tax specialists to assist with a variety of tax problem solutions. We can help you with:
Tax settlement negotiation
Back tax filing
Tax penalty abatement
Tax court representation
Business tax problems
And other tax issues
Whether you come to us needing a tax attorney for your business or a tax lawyer to help with personal tax problems, Taxation Solutions, Inc. has the expertise you're seeking. We work with both state and federal tax issues, and we have an IRS attorney available when you need one. Our team is equipped to step in when you need the help of an IRS tax attorney for the first time, or if your tax problems have been going on for years. In short, we'll put everything in our arsenal to work to resolve your case.
40 Years' Experience as Tax Lawyers
Taxation Solutions, Inc. is an experienced IRS tax lawyer firm with more than four decades in the business. We have been aiding individual and business taxpayers for decades, and our enrolled agents, IRS attorneys, and other professionals are ready to put that expertise to work for you. We know the tax laws inside and out, and we work to stay up to date on the most recent changes. Over the years, we've also developed the best negotiating tactics to secure our clients most advantageous resolutions to their problems. If you're interested in hiring experienced IRS attorneys and enrolled agents, you've come to the right place.
Call or e-mail Taxation Solutions, Inc. now to schedule your initial, free consultation. Our team is your answer when you need an IRS attorney, enrolled agent, or other tax specialist. When it comes to dealing with tough tax issues, you'll want us by your side. Serving Louisville and beyond, we'll work hard to bring you the best possible outcome in your case! 
tax attorney
tax attorney in
tax lawyers
attorney taxes
tax law attorney