Business Tax Problems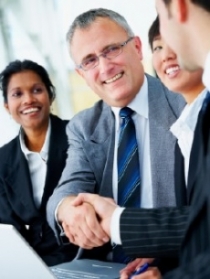 For business owners in the greater Louisville area, if you're facing tax problems such as payroll tax penalties or missed filing deadlines, don't hesitate to contact Taxation Solutions, Inc. today. We're the local region's licensed and insured choice for business tax help experts. We are available for both corporate and small business tax help, and we're happy to assist with just about any IRS tax problem no matter how large or how small your company.
At Taxation Solutions, Inc., our qualified tax professionals can represent your business in front of both the IRS and in federal tax court. We are committed to aiding our clients in their quest to get out of financial hot water, so you can rest assured that we'll work tirelessly to resolve your state or IRS tax problems. Call our team to learn more, or to get a free estimate on our tax problem help services!
Comprehensive Solutions for Business Tax Issues
The enrolled agents and other tax professionals at Taxation Solutions, Inc. are available to help you with just about any tax problem your company may encounter. Our business tax help services can assist you in dealing with:
Payroll tax problems
Late filing
Unpaid back taxes
Tax penalties
Tax settlements
Tax liens and levies
And many other issues
We have more than 40 years of experience solving IRS tax problems for businesses of all shapes and sizes, from self-employed individuals to large corporations. At Taxation Solutions, Inc., we understand the unique issues that businesses face when balancing tax payments and other financial responsibilities, and we'll always take your specific circumstances into account when developing a plan to secure your IRS problem resolution. Customized large and small business tax advice and assistance is the name of the game when you come to our pros for help!
Payroll Tax Problems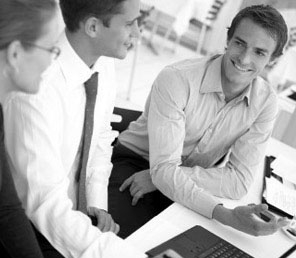 At Taxation Solutions, Inc., one of the frequent business tax issues we see is payroll tax. Many companies struggle with payroll tax problems of various shapes and sizes. Whether you ended up with unpaid payroll taxes due to a calculation error or you're facing payroll tax penalties due to misclassified employees, Taxation Solutions, Inc. has the knowledge and skill to resolve your tax problem in a fast and accurate manner. You can look forward to securing the best possible outcome when you trust us with your payroll tax issues.
Call today to schedule your appointment with Taxation Solutions, Inc. Our knowledgeable IRS problem resolution specialists are available to assist with everything from small business tax advice to payroll tax penalties for huge corporations. Customer service is our number-one priority, and we're committed to taking care of you and your business. We know how hard you're working to keep your Louisville-area company on track. Our team is here to give you our all!  
corporate tax
tax problems
small business tax
tax resolution